7 Things I Learned In Pursuit of the 80% Free-Throw Average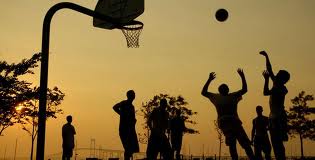 Basketball has always been a passion of mine and really only until recently, by soccer, has it ever been rivaled. As I approach ending my 43rd year on this planet and beginning my 44th I have come to grips with the fact that the days are numbered where I will be able to shoot a basketball, or a soccer ball. It's a sobering thought, and one that has me looking for ways to extend the amount of time I might be able to do those two things.
I am also a University of Kentucky alum and fan. I have been troubled by a couple of things I have seen in college basketball as of late. One is the lack of attention given to shooting mechanics. I can't believe that some of these kids get D-I scholarships and yet can't shoot 80% from the free-throw line or hit a 15 foot jump-shot. I have grown weary of Calipari's poor free-throw shooting teams. Maybe he'll even read this if I tag him in it.
So, in an effort of showing that it is possible to become a good foul shooter I have devoted 30 minutes a day to shooting 100 free-throws. I actually make it out about four days a week. If I miss less than 30 and hit number 100 then I keep shooting until I miss. At first I realized I was not nearly as good as I remembered. I shot less than 60% the first day. As the days have worn on I have also made some changes and tried to put those into my routine and now I am better than 70%.
Seven things I have learned include:
1. Taking a deep breath and blowing it out before taking the shot helps focus and relax and leads to greater success.
2. Focusing on the rim takes practice.
3. Hand placement and arm position are the two biggest reasons I miss. If they are wrong I tend to assist with my left, non-shooting, hand. That elbow needs to be tucked under the ball.
4. Maybe it's because I am getting older, but I cannot stay crouched. I need to go down into my stance while I take a deep breath and blow it out, and then shoot. Otherwise I either lose focus or short arm the shot.
5. Arc and rotation really are important if you aren't dead center every time. Both lead to a soft landing shot that has the chance to go in on the bounce.
6. My free-throw success translates into jump-shot success, but I'm convinced the reverse isn't true from a mechanics perspective. Working on catching and shooting and dribbling into a jump shot need to be practiced in order to get feet placement and ball placement right, but mechanically I think the free-throw work is where kids need to do the work.
7. Routine is key. Doing the same thing every time creates muscle memory and psychological focus so that when the crowd is going nuts our God-designed and humanly trained biology does the right thing.