There is a difference between being convincing and being compelling. You can be convinced that you need to diet and exercise, but you can still choose not to do it. If you are compelled to do it, then it will happen.

Is your church a "Me Monster" or are you a "Moon Walker?"

Is your church telling a compelling story in the marketplace that no one can top?
Excellence has stopping power.
Story has stopping power.
Everyone has a Brand Identity. It is what is making your first impression.
Story Sequencing
1. Brand Identity (Introduces)
2. Brand Experience (Investigate): Are you exceeding expectations?
3. Brand Association (Internalize): Are you truthful? Are you trustworthy? Are you temporary?
Brochures are a "Pre-experience" not just ink and paper.
You can't tell effective stories if you don't document effective stories.
For more from Kevin check out www.brandpoet.com
"The enemy says be afraid of your pain, but God says let me leverage your pain."
Check out People of the Second Chance to learn a little bit more about Mike.
What can God leverage right now in your life?
For me, it's the empty feeling of not having our three adopted children home yet, and seeing the movie Blindside didn't help a bit. By the way, this is a movie you will want to own. Without a doubt it'll start showing up in my blogs.
What about you? What pain can God leverage right now?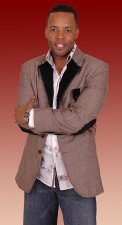 Stacy referenced a contemporary of his in describing the five types of preachers.
1. The Comfort Dispenser – Gives Tylenol to cure all ills
2. The Pedantic Scholar – Waxes eloquently in order to impress
3. The Social Prophet – Sees the ills of society and cries
4. The Bible Repository – They know the book, but do they know the God of the book
5. Incorporates all four – Strive to be five
Always reflect on these things when preparing a message:
1. Why should I listen?
2. How are you introducing the text to the dilemma
3. Put people in the movie, help them become part of the text
4. Is there a common thread throughout the message? There should be no waste.
5. There MUST be redemption in your story.