Resume
Sermons
God's Redemptive Story – The First Passover February 11-12, 2012


The Worship-Poverty Connection November 26-27, 2011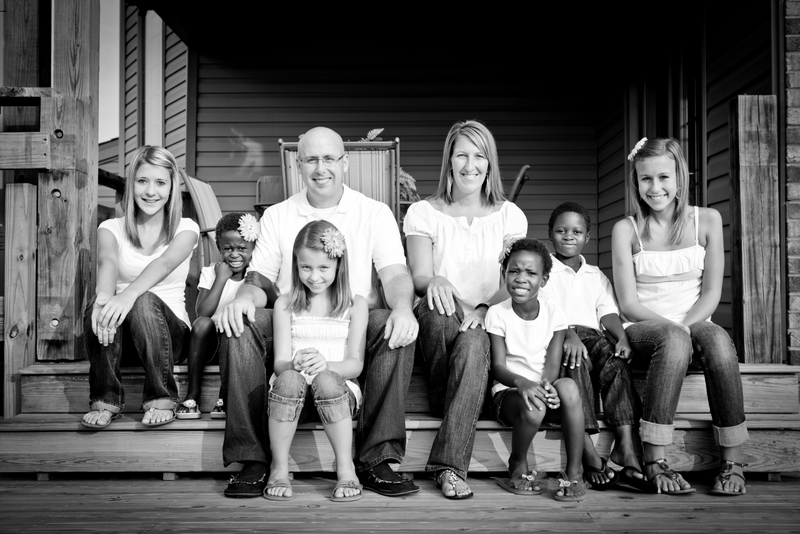 Work Experience:
Regeneration Church (since July 2013)
Lead Servant
Accomplishments:
Obedience after a 10 year struggle with God over planting a church in Georgetown.
Everything else is icing on the cake at this point.
Harmony Christian Church (January 2005 – August 2013)
Missions and Outreach/ Discipleship Minister
Accomplishments:
Preach, teach, develop series as needed or as God leads (sermons can be viewed at www.RobertGlennSmith.com/media)
Developed a plan to disciple people through the primary use of small groups then cast vision, launched, managed & marketed small groups that involved over 300 people after the first year
Recruited & empowered 50 volunteers to effectively lead small groups as we grew from an attendance of 500 to over 1200 in three years
Filled multiple ministry holes during years of rapid growth including the development of an assimilation/discipleship process and church management software selection and training
Effectively transitioned out of traditional relief based ministries to the poor in order to better align ourselves with a development assistance approach including instituting a zero interest loan program using the book

When Helping Hurts

as our primary resource
Developed a team and trained them to do one-on-one interactions with people seeking financial assistance (over 1000 people assisted in four years)
Developed and taught an Introduction to Preaching course for IBTT in Haiti
Oversee a budget ranging from $130,000-$170,000
Mentor new and young staff
Support fifteen ministries & missionaries with prayer, relational and financial support
Began a blog in order to have a creative outlet that is read by people all over the US and the world (www.RobertGlennSmith.com)
Georgetown First United Methodist Church (Sept. 1995 – Aug 2003)
Director of Student Ministries
                  Accomplishments:
I led a team that planned and implemented a contemporary worship service as we transitioned through three different senior pastors.
I was the primary communicator (developed sermon series and preached over 50 times) for over a year at this service, which became the largest attended worship service (200+) prior to my resignation
Led a team of seven volunteers to minister to both Middle School and High School students
Developed a deep desire to reach 18-30 year olds and continue to be concerned about the years of transition from High School to adulthood
Lexmark International (since May 1997)
Materials Engineer (4th Level), Team Leader-Fusing Systems Support and Toner
Accomplishments:
Learned a great deal about the leadership and management of organizations through constant change
I have led multiple teams to support the needs of Lexmark's customers
Learned to balance two full-time jobs and family
Member of numerous R&D teams and problem solving task-forces that help make critical decisions
Make It Happen Award winner and First Level Inventor with two patents
Volunteer Leadership:
Adopt Uganda Board of Directors (since November 2007)
Board Member
After going to Uganda for the first time in the Fall of 2007 I knew that I would have a life-long connection with the people I came to know and love. I was asked to join the Adopt Uganda board upon my return and I have facilitated the sending of mission teams, done pastoral training of Ugandan pastors, and I have provided technical support to the ministry both here and abroad.
Promise Kids A Future (since May 2012)
Vice Chairman of the Board
Jill Griffith Baker is the founder of this adoption agency/orphan care ministry and was one of my youth at FUMC. Her vision for caring for orphans in Uganda took root after a trip there when she was 16. Kristi, my wife of 22 years, and I had the privilege of being the first adoptive parents from the orphanage she started. Responsibilities include oversight of orphanage and orphan sponsorship in Eastern Uganda, fundraising, and recruiting of future forever families for orphans in Uganda.
One-To-One Reading Program (since September 2009)
Reading Coach
                     I coach Kindergarten and First Grade students at Booker T. Washington Elementary who are struggling readers to practice reading, gain self confidence and personal motivation.
Education:
Hope International University (Jan. 2008 – Aug. 2010)
Master of Arts in Ministry, Christian Leadership Emphasis Nov. 2010; GPA 4.0/4.0
Londen Institute for Evangelism (Jan. 2008 – Jan. 2010)
Masters in Ministry Jan. 2010; GPA 4.0/4.0
Asbury Theological Seminary (Jan. 1998 – Dec. 2002)
Masters of Divinity Studies (did not finish program); GPA 3.95/4.0
University of Kentucky (Aug 1993 – Aug 1996)
Master of Science in Analytical Chemistry; GPA 3.85/4.0
Georgetown College (Aug 1989 – May 1993)
Bachelor of Science in Chemistry with Pre-medicine focus; GPA 3.2/4.0
Other Info:                                                                      
Ordained as a minister in the Independent Christian Church
We have six children including three children we adopted from Uganda
I love carpentry and design and have built all three houses we have called home
I like to stay up to date on the latest technology trends and tend to be an early adopter
We sponsor four children through Compassion International and my wife and oldest daughter are Compassion Advocates
My wife co-founded and directed what was the largest pre-school in the region (10 staff and 100+ kids)
Share your thoughts, post a comment.
You must be logged in to post a comment.